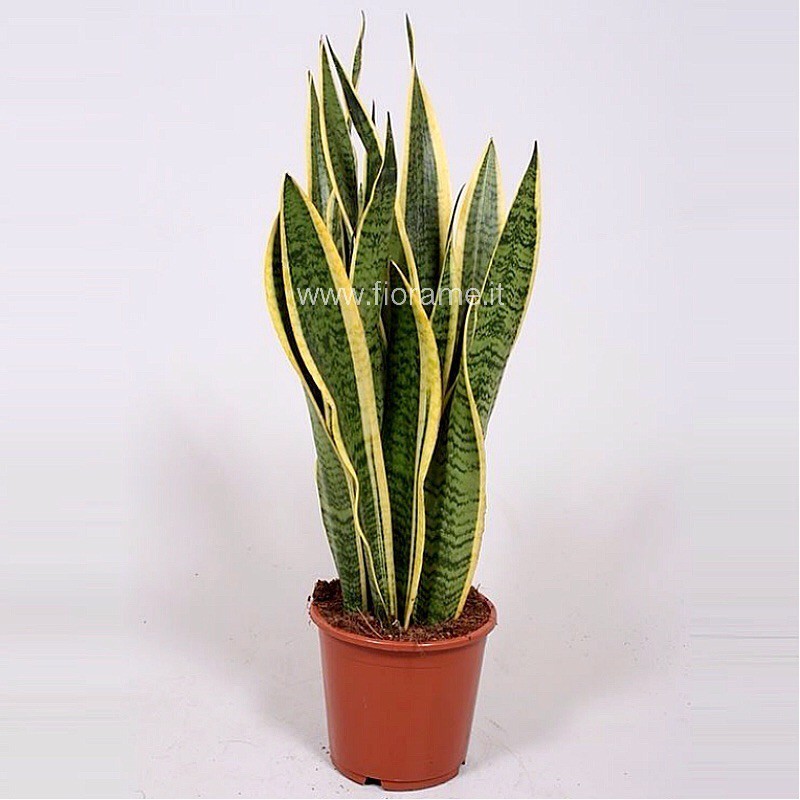  
SANSEVIERIA TRIFASC.LAU. - info
SANSEVIERIA TRIFASCIATA LAURENTII
This particular plant has been rediscovered after a long period of neglect.
It was one of the first plants from apartment to apartment, so it is true that many will remember as one of the plants of the grandmother.
Then the linear form clean essential has brought it back into vogue with the emergence of minimalist architecture.
Moreover, the lack of maintenance that requires the has made love again.
Data sheet
Light

Possibly a lot of light, but also withstands low light. No direct sun.

Recommended temperature

Greater than 15 °C

Watering

Wait until the ground is totally dry. To make sure scrape and probe with your fingers a couple of centimetres below the surface of the ground. In case of doubt, wait again.

Origin

India, Africa

Family

Agavaceae