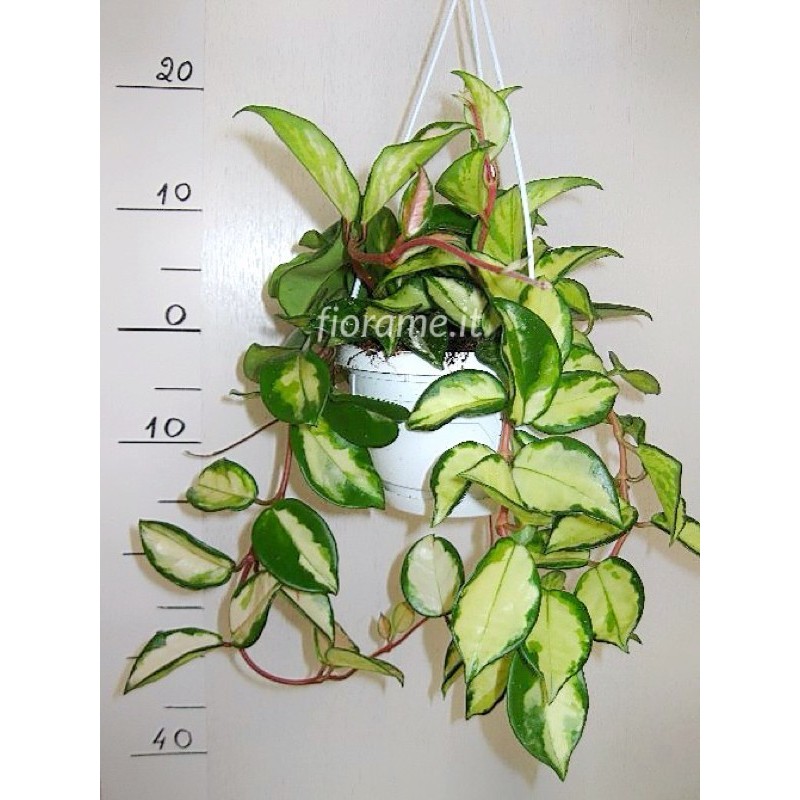  
HOYA CARNOSA - info
The Hoya carnosa is known in Italy under the common name of wax flower.
In its natural habitat lives among the vegetation on the trees, sometimes only with a little roots anchored to the branches in jungles and tropical forests.
Generally needs a very humid environment with frequent rains and temperatures above 15 degrees with a fast evaporation of the water, especially near the roots.
Data sheet
Light

A lot of light. No direct sun.

Recommended temperature

Greater than 15 °C

Watering

Wait until the earth is dry. To check, scratch and feel with your fingers well below the surface of the soil. Immerse the plant pot in a container with water, for 1/5 of its height for 3 minutes.

Name

In the EIGHTEENTH century, the botanist Robert Brown was the named in honor of his friend Thomas Hoy who was the gardener of the duke of Northumberland.

Origin

South-east Asia, Australia, Polynesia

Family

Asclepiadaceae