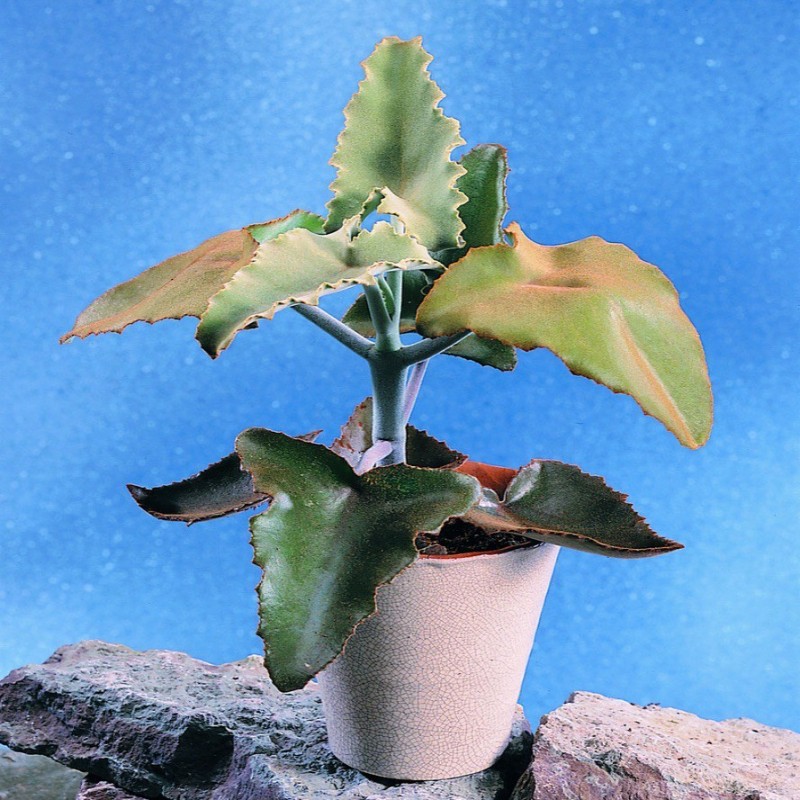  
KALANCHOE BEHARENSIS - info
Data sheet
Light

A lot of light, even direct sun, but sheltered in the peak hours.

Recommended temperature

Greater than 15 °C

Watering

Wait until the ground is dry. To make sure scrape and probe with your fingers a couple of centimetres below the surface of the ground.

Name

The name derived from the chinese.

Origin

Madagascar

Family

Crassulacea

Various

Slowly can reach up to 4 meters in height.