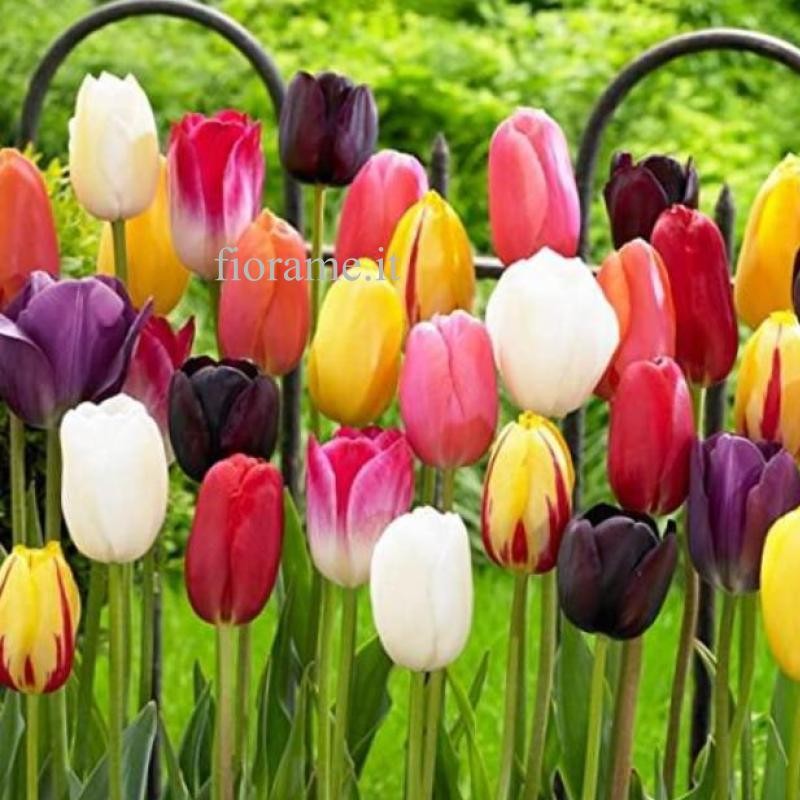  
TULIPS MIXED IN NUMBER
Will be used a minimum of 3 types of different color, among those currently available (the colors of the picture are not indicative).
The meaning of the flower alludes to the Love perfect, and the Magnificence, but the tulip has a history that's very very long and rich: read it in the bottom of the page to the link "Florigrafia Meaning of flowers".
THIS PRODUCT IS AVAILABLE:
VICENZA AND ITS SORROUNDINGS MUNICIPALITIES
Or you can pick up at our shop
For deliveries in the rest of ITALY and in the WORLD click this link "DELIVERABLE IN the WORLD"
Data sheet
Deliverable within

2 days from the order

Season of Availability

From December to April.