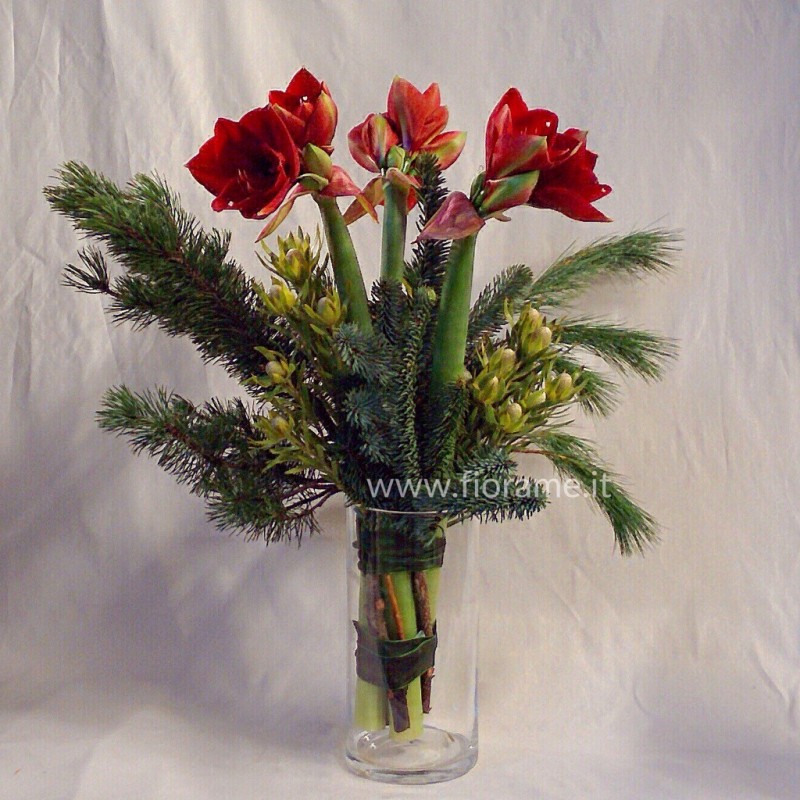  
AMARYLLIS PINE CONES EXOTIC
Bunch christmas where the three conifers are present in this deck, but their demeanor is the opposite: an upward, toward the surrounding space, the last at the bottom.
On the three dominates the flower of Amaryllis, with its large and polished the stem and the superb red flower.
Accompanies the cone of the exotic leucadendron, which gave, however, a name the Italian: Pisa.
Data sheet
Deliverable within

2 days from the order

Delivery areas

Deliverable on Vicenza and its sorroundings municipalities

Photos

Sample photo; items not available will be replaced with other similar ones in colors.

Size cm.

In photo H80 (€48)

Elements

Amaryllis hippeastrum ferrari, Leucadendron pisa, Pine, pinus strobus, Pine, pinus mugo, Pine abies procera nobilis.

Season of Availability

From November 15 to December 31