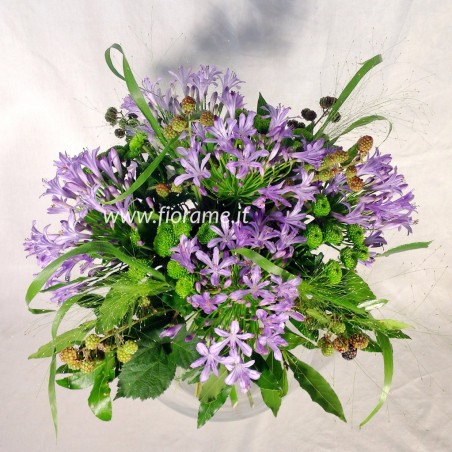  
BLUE AND FRESH from €39
This wonderful and elegant bouquet of flowers expresses the hues of the summer sky.
The agapanthus is a flower easy to compose for the composer of a bunch of flowers because the stem is thick and hard.
Fortunately, our technical capacity is able to give harmony to the stems of the flowers in such a way that the heads of the agapanthus "breathe" between them.
Data sheet
Deliverable within

The same day

Season of Availability

From June to August

Photos

Sample photo; items not available will be replaced with other similar ones in colors.

Elements

Agapanthus, Rubus Fruticosus, Chrysanthemum Froggy, Panicum, Laurus Nobilis Bay Leaf.

Size cm.

In the picture diameter 50 (€ 49)