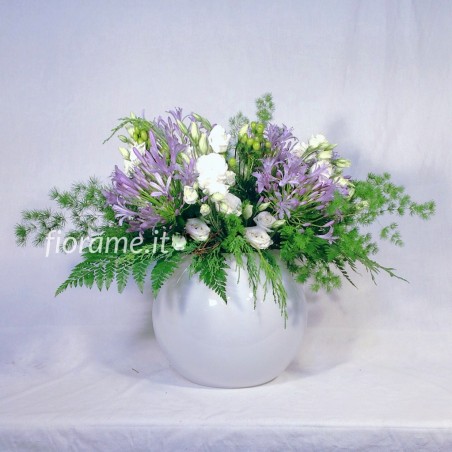  
FRESH COLOURS from €34
Fresh fresh bouquet of flowers in the summer colours of the sea and sky.
The buds of the agapanthus give movement to this bouquet with their movement from closed to open until the fall, and so on, one after the other.
The flowers of lisianthus with their roundness give the direction of the deck classic.
The movement of the greens give a sense of the breeze
Data sheet
Deliverable within

The same day

Season of Availability

From June to August

Photos

Sample photo; items not available will be replaced with other similar ones in colors.

Elements

Agapanthus, Lisianthus, Hypericum, Asparagus myriocladus, ming, fern (Rumohra adiantiformis), Cupressocyparis leylandii.

Size cm.

In the picture diameter 60 (€44)