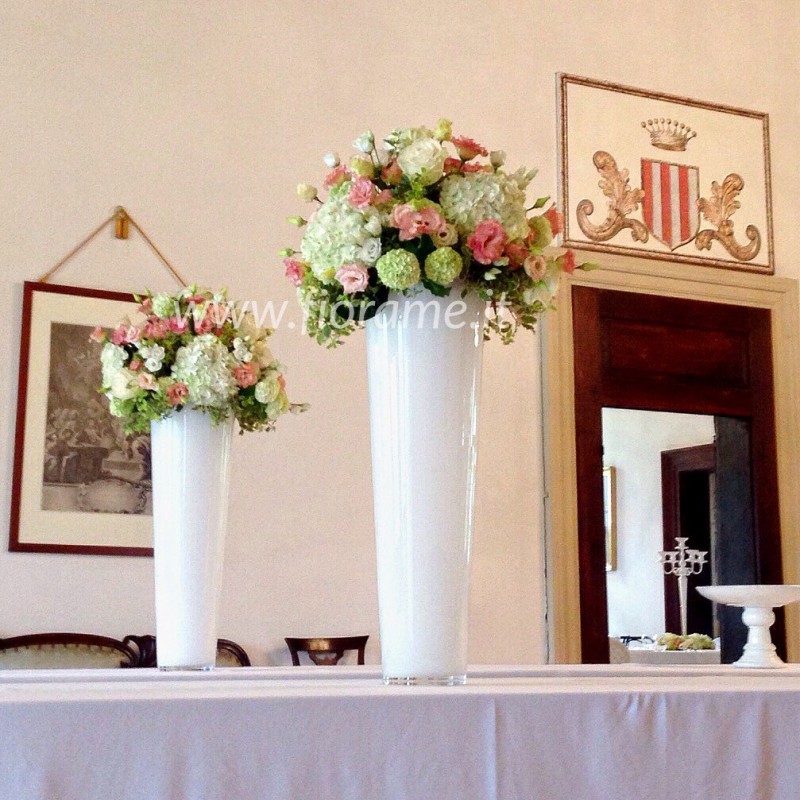  
BALL ROMANTIC from € 95
The softness of the flowers small and pale pink color are the two secrets of this realization.
This composition is to lay on top of the white vase is very suitable when the flowers must be seen, must make space, because there will be a table full of dishes or there will be many invited guests.
In this way, it also leaves no room on the table.
It can also be put directly on the table.
Data sheet
Deliverable within

5 days from the order

Delivery areas

Deliverable on Vicenza and its sorroundings municipalities

Photos

Sample photo; items not available will be replaced with other similar ones in colors.

Size cm.

In the picture diameter of 60 € 120

Elements

Hydrangea, white Lisianthus, pink and white, Pink, mondial, white, Viburnum opulus, Pittosporum tenuifolium silver queen.

Season of Availability

From April to October