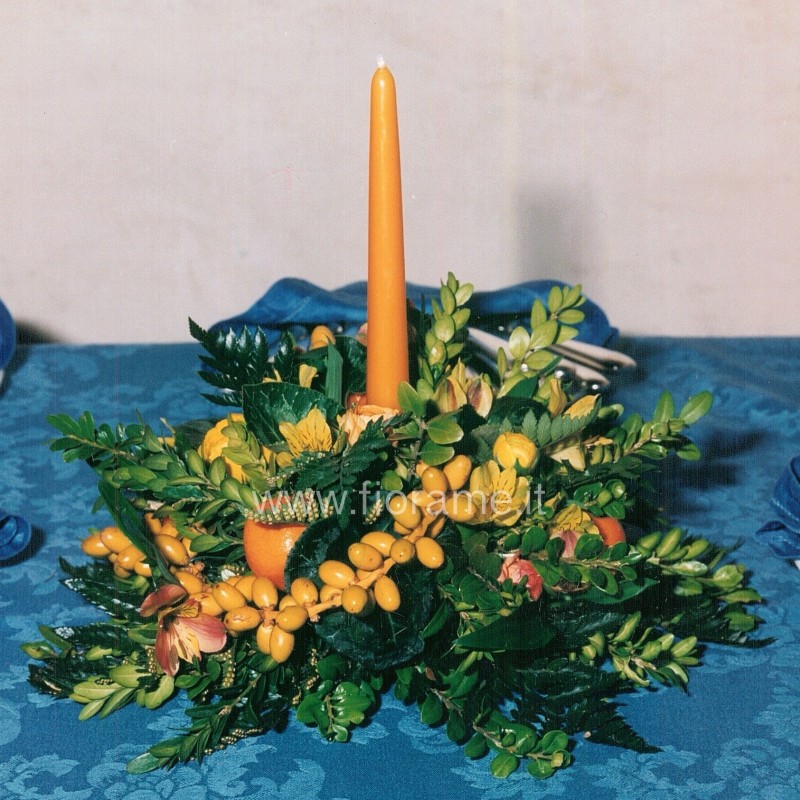  
OLD STYLE from € 25
Here's a centerpiece that January brings to your table the sun of the south.
Mandarin oranges, dates and flowers and green and tough long-lasting lighted a great candle that when it is turned on it does not produce smoke!
After christmas, the winter is still long and these compositions will brighten up our table.
The orange promises to be the spring that is to come.
Data sheet
Deliverable within

1 day from the order

Delivery areas

Deliverable on Vicenza and its sorroundings municipalities

Photos

Sample photo; items not available will be replaced with other similar ones in colors.

Size cm.

In the picture diameter 25-30

Elements

Dates, tangerine, buttercup, alstroemeria, boxwood, cyclamen leaf fern (Rumohra adiantiformis), candle