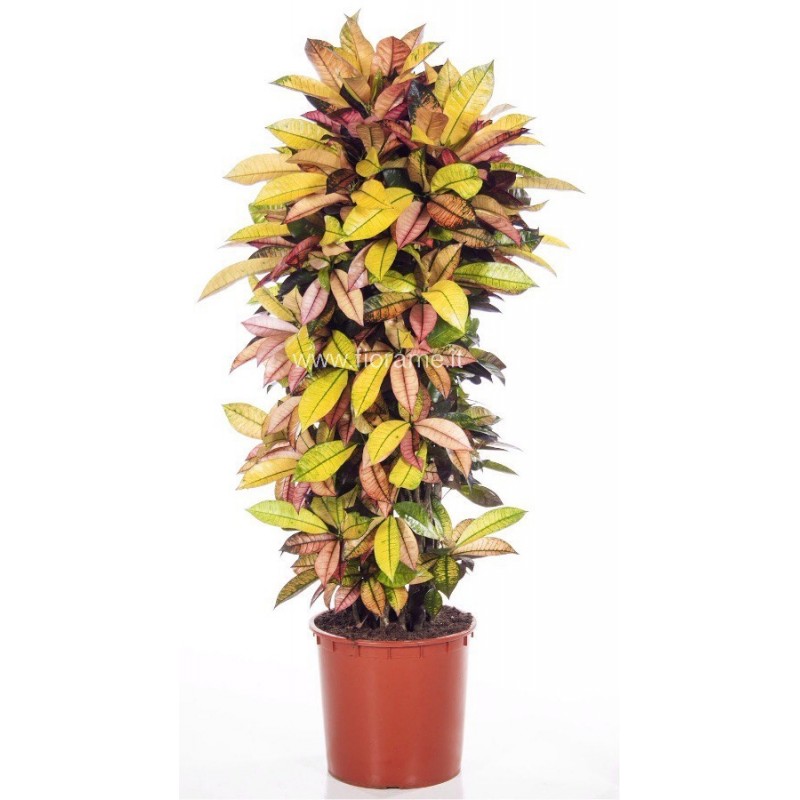  
CODIAEUM VAR. MRS ICETON - info
CODIAEUM VARIEGATUM MRS ICETON
CODIAEUM = CROTON
The plants of croton oil are given for their beautiful and varied foliage.
Do you think that, where it grows spontaneously, it is also used for its medicinal properties.
The bark is also indicated in infections of the intestine reducing it to dust.
The seeds are laxative and you squeeze to get the oil.
From the leaves you get infusions.
The name probably derives from the malay kodiho.
Data sheet
Light

A lot of light. No direct sun.

Recommended temperature

Greater than 15 °C

Watering

Wait until the earth is dry. To check, scratch and feel with your fingers well below the surface of the soil. Immerse the plant pot in a container with water, for 1/5 of its height for 3 minutes.

Origin

Malaysia and the Islands of the Pacific

Habitat

Hot and humid environments, at a constant temperature, well, sunny, with watering regular and abundant in summer, but not on the leaves.

Family

Euphorbiaceae